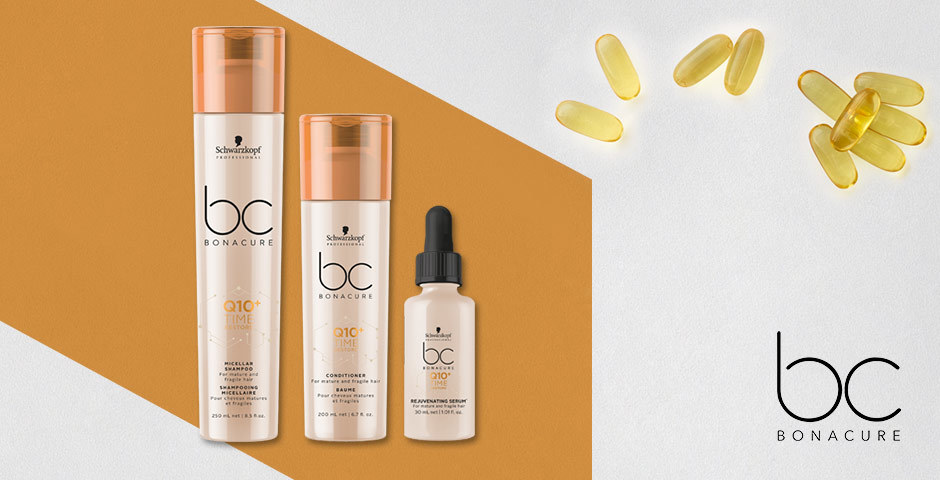 Q10+ Time Restore
Voor fijn, weerbarstig of wit, matuur haar.
Elk haar is gemaakt van 95% keratine en elk jaar neemt onze productie van keratines af. Naarmate we ouder worden, kan het haar zwak, slap, broos of droog worden. Daarom heeft volwassen haar specifieke zorg nodig. Voeg wit haar, dat nog meer vocht nodig heeft, toe aan de vergelijking en je hebt iets heel speciaals nodig.
BC Q10+ Time Restore biedt 100% weerstand en elasticiteit - versterking, hydratatie en bescherming tegen uitdunnen. Het reactiveert de keratineproductie, waardoor het haar er voller, zachter en glanzender uitziet.